I SHARE IT Complete System
Components
The I SHARE IT complete system consists of 3 main components:
Smart Bike Lock - I LOCK IT
The most important component of a bike sharing system is the bicycle lock. This provides protection against theft and allows authorized users to unlock the bike.
With the I LOCK IT bike lock, the I SHARE IT bike-sharing system has a smart, Bluetooth-controlled bike lock that works reliably and has proven itself in practice.
Fleet management software
In addition to hardware, you need a web platform to operate your sharing system.
With our bike sharing platform you always have the overview:
Manage the bookings
Organize the bikes and locations
Find out about system usage statistics
The web platform offers everything you need to operate your bike-sharing system on-site.
An optional payment module can also be used to define the rental rates and payment methods for the customers.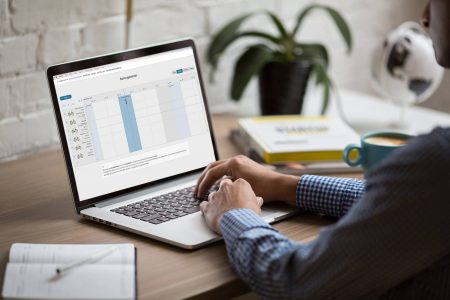 Renting and returning the bikes is easily done via the smartphone app associated with the I SHARE IT system.
The app is available for iOS and Android devices for free.
With the app, users of your system can:
Rent and return bikes 
Book bikes in advance
Manage bookings
1. Download app & register
Download app in Google Play or Apple App Store and create user account. The activation takes place automatically or manually depending on the configuration.
In the smartphone app, select an available bike, specify desired rental periods and simply start the rental process. With the beginning of the rent the bike lock opens and the ride can begin.
Enjoy the ride with the rented bike – As soon as the rental period comes to an end, a note appears in the app. Depending on the configuration, an extension of the rental period is possible.
To end the rental period the bike must be parked in one of the designated places. Subsequently, the lock can be closed via the app and the rent terminated.
The I SHARE IT complete system is set up in just a few steps:
1. Create your account
Your business will have a personal account for the sharing app and the fleet management system. The systems are adapted to your corporate design.
2. Definition of the stations
You decide how many virtual stations you need for your bikes and communicate the coordinates. During use, a return of the bikes is only possible at these stations.
3. Assembly of the locks
With the help of video tutorials, you can easily attach the delivered locks to your bikes. In order to uniquely recognize the bikes afterwards in the app, an optical assignment e.g. printed numbers makes sense.
4. Complete the setup
This completes the setup of your I SHARE IT complete system. Then the system can be tested and unlocked for the users.
You are interested in the I SHARE IT complete system for the rental of your bikes?
Then we will gladly show you the functionality of the system in a free demo and answer your questions.